At the far end of TAK's premises you will find UNN. Behind a black door awaits a teppanyaki restaurant where the chef serves an omakase menu according to seasonal ingredients, all directed by Frida Ronge according to the motto "Nordic ingredients prepared with Japanese techniques". All dishes are prepared by your own chef who presents the dishes and tells the story behind the ingredients and techniques used. For those interested in food, it is an experience beyond the ordinary, and with only eight places inside, it will be both an intimate and very tasty experience.
The dinner starts at 19.00 and lasts for about 3 hours.
The price for the menu is 1,595 SEK per person, for those who want to add, we offer an exclusive drink package 1,095 SEK.
There is also a smaller wine list you can choose from on site.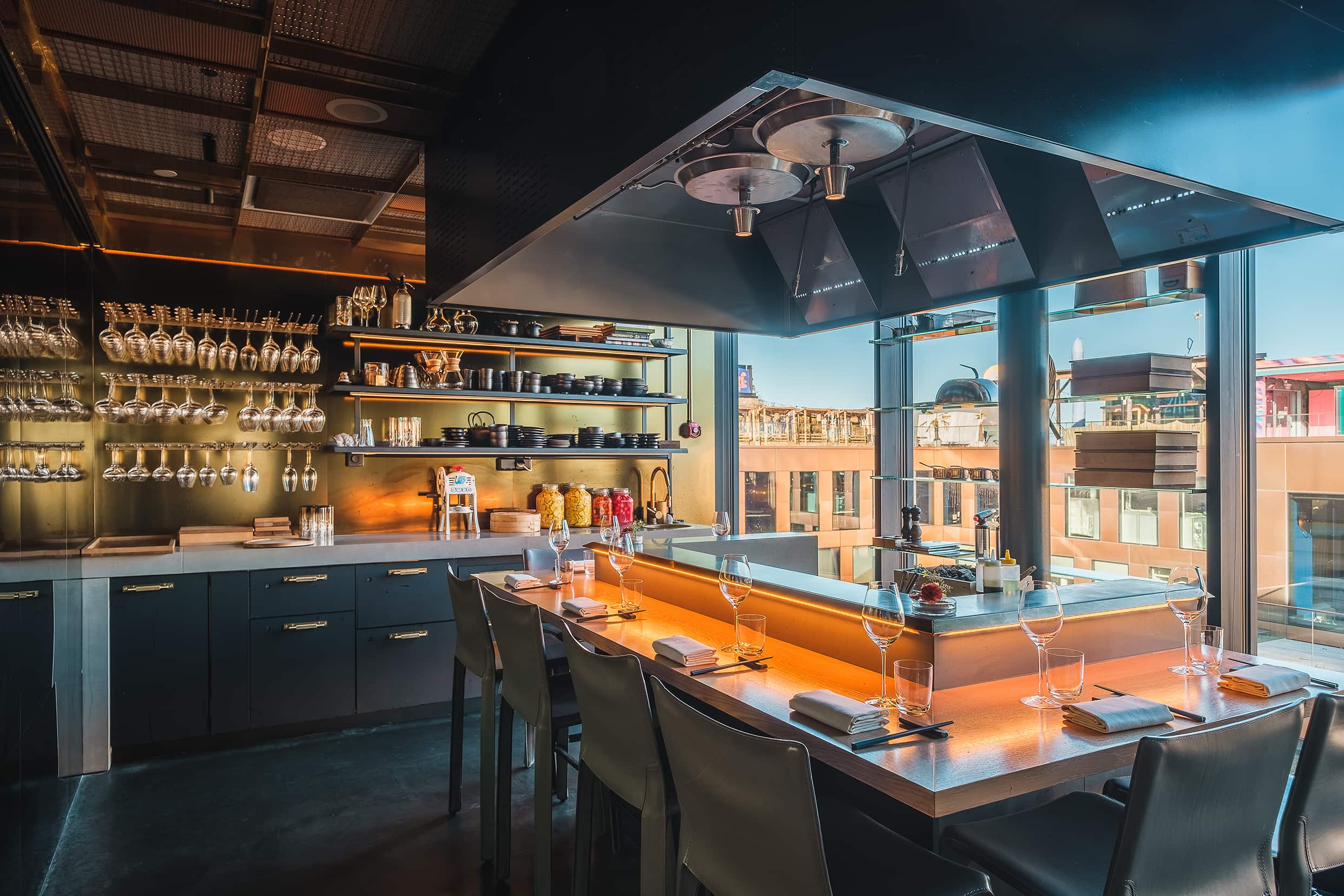 Book UNN för a private group
UNN is available for up to 8 people
Dinner is prepared on a teppanyaki hob, by your own chef, from a menu that varies according to availability and season. During the dinner, the chef talks about the history of the dishes, the techniques used and the origin of the ingredients.
If you wish, there are drink pairing menus and packages with sake, wine and beer chosen by TAK's knowledgeable sommelier.
The menu cannot be made vegetarian or vegan.
Cancellation must be made at least 14 days before the booked date. Otherwise a fee of half the price is incurred.
The price for eating at UNN is SEK 21,500 before any additional options.
Send your inquiry to info@tak.se
Mon - Thu

Fri

Sat

Sun

Closed