Restaurants and Bars at TAK
TAK opened its doors March 2017 under the direction of our Culinary Director, Frida Ronge. To hang out at TAK should always be something else, something new, something more, and we exist to bring inspiration and innovation to the table.
At TAK we have many wonderful restaurants, bars, chambre séparées and event spaces. Read about each space below.
Modern gastronomy, where Nordic ingredients meet Japanese techniques, served in a lively environment. We choose our ingredients with precision based on season and quality. Genuine craft is behind every detail, everything from what you taste in the dishes to the ceramic they are served on. TAK restaurant offers a dining experience that combines food, drinks and spectacular views in a warm, welcoming and lively atmosphere.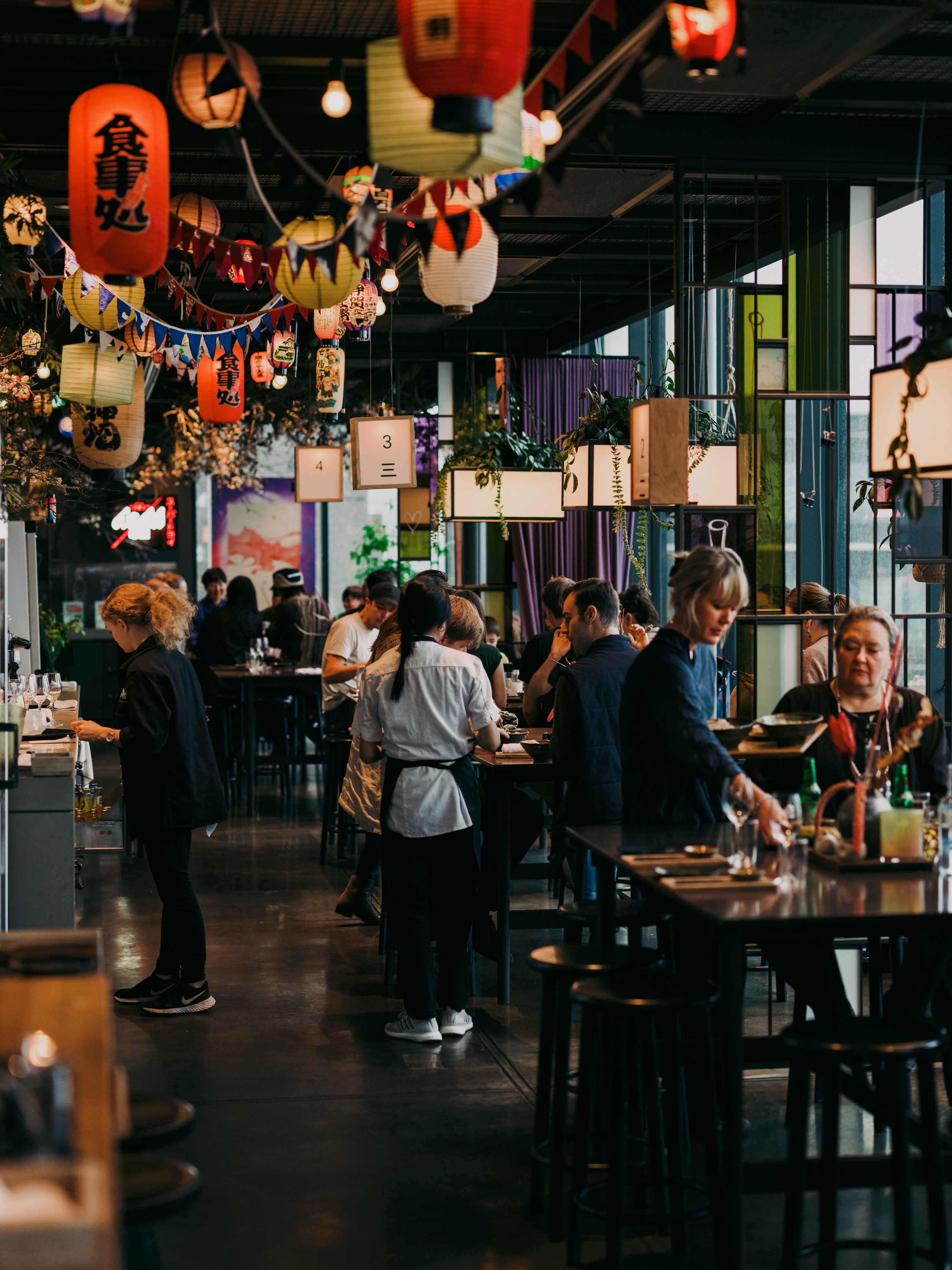 Welcome to our interpretation of the Japanese Izakaya or 'beer hall'. Here you are invited in to a warm and colorful space where the food is shared and the atmosphere attracts casual conversations with an unbeatable view.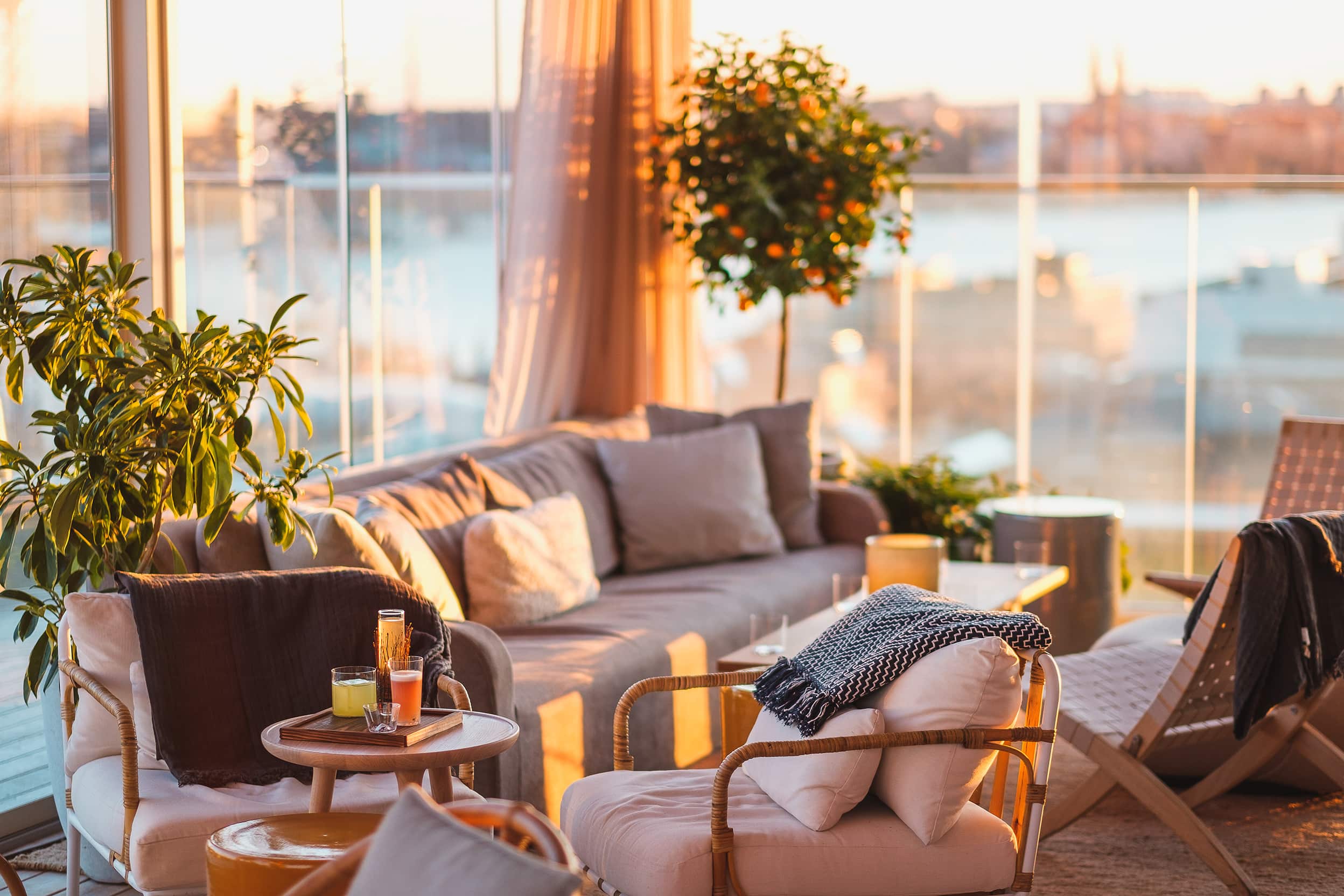 IMA is our unique living room with a breathtaking view of Stockholm. The cocktail bar offers recipes that enhance the feeling of exclusivity, along with tailor-made culinary dishes. During the summer and when the sun is shining, we open the doors where you are welcome to look out over Stockholm's wonderful summer evenings.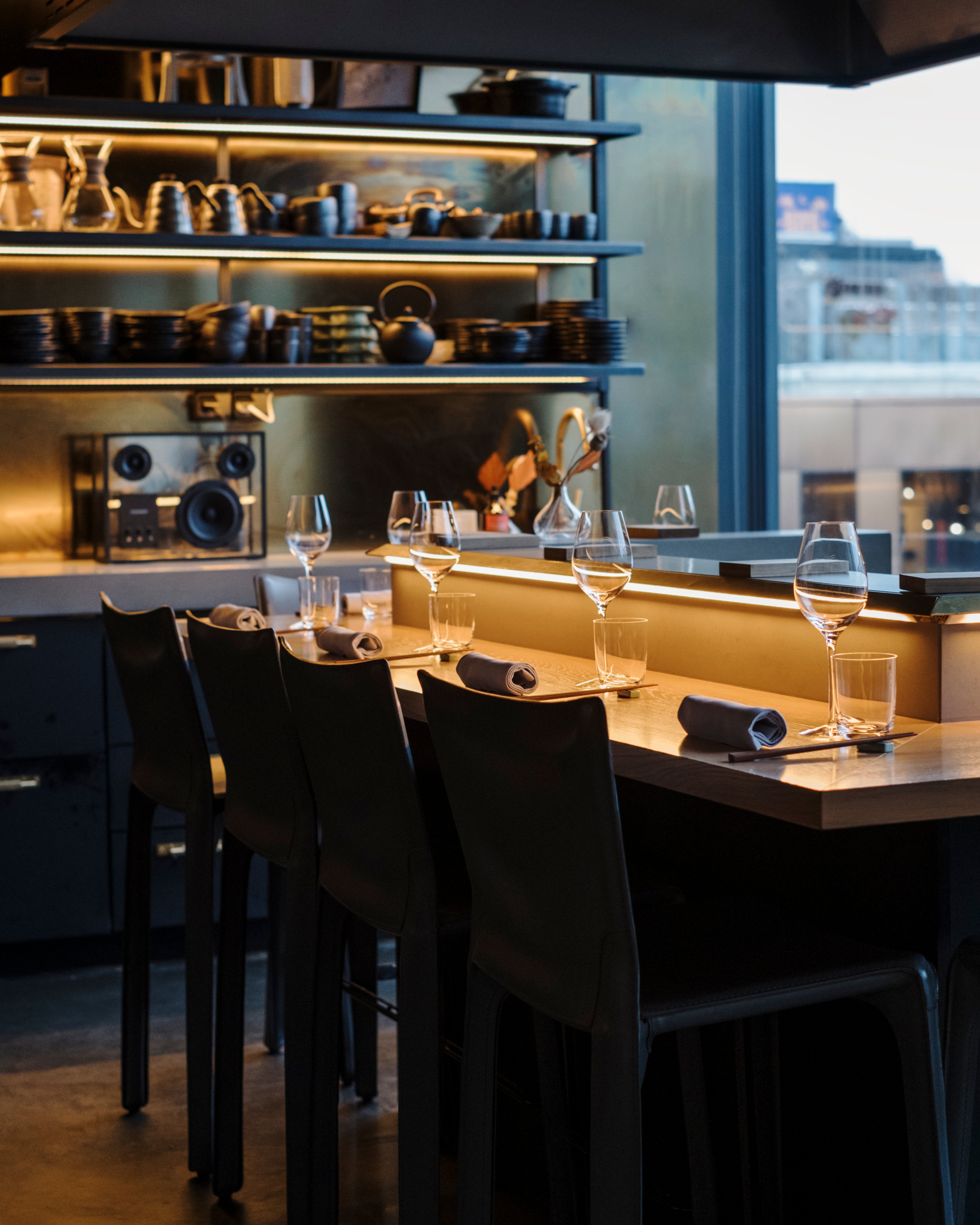 Here we gather all our knowledge in one place. UNN is an experience where we take everything to the forefront. Our philosophy is based on pure flavors that are balanced with interesting and bold drink pairings. At UNN, there are no details compromised, and it is an experience not to be forgotten.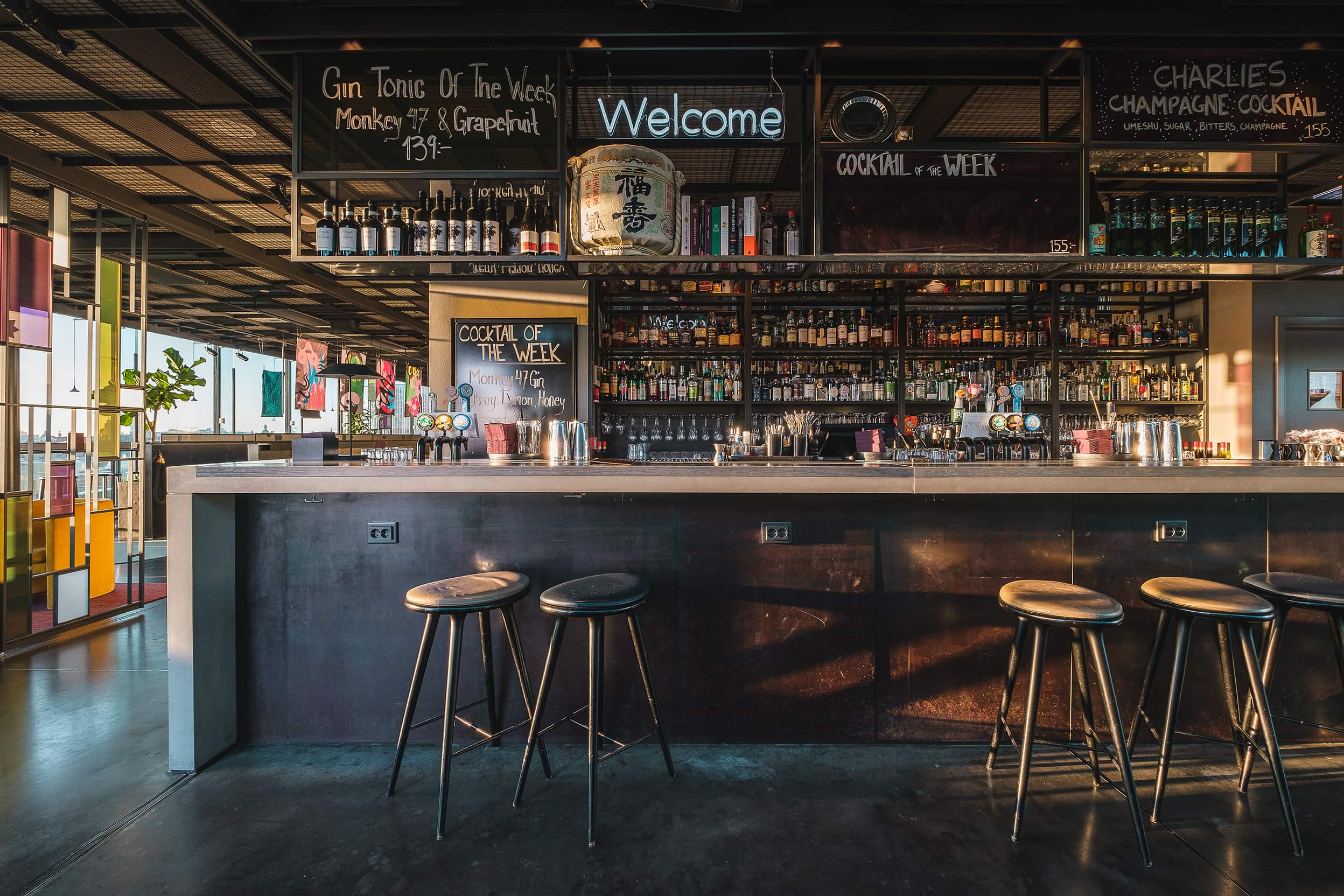 With a focus on cocktails and drinks that promote Japanese ideas and flavors, vibrant music and an unbeatable view, TAK Bar offers Stockholm's most unique venue that simply no other can compare with.
Please note, we do not take reservations in our bars or on the terrace for drinks.