Are you a larger group planning an event or a dinner? At TAK there are several options, for example you could book our glassed private terraces, or why not book TAK restaurant or Izakaya? The possibilities are endless, so don't hesitate to send us a request for your next event. Our most popular event spaces are listed below, if you want more information contact us.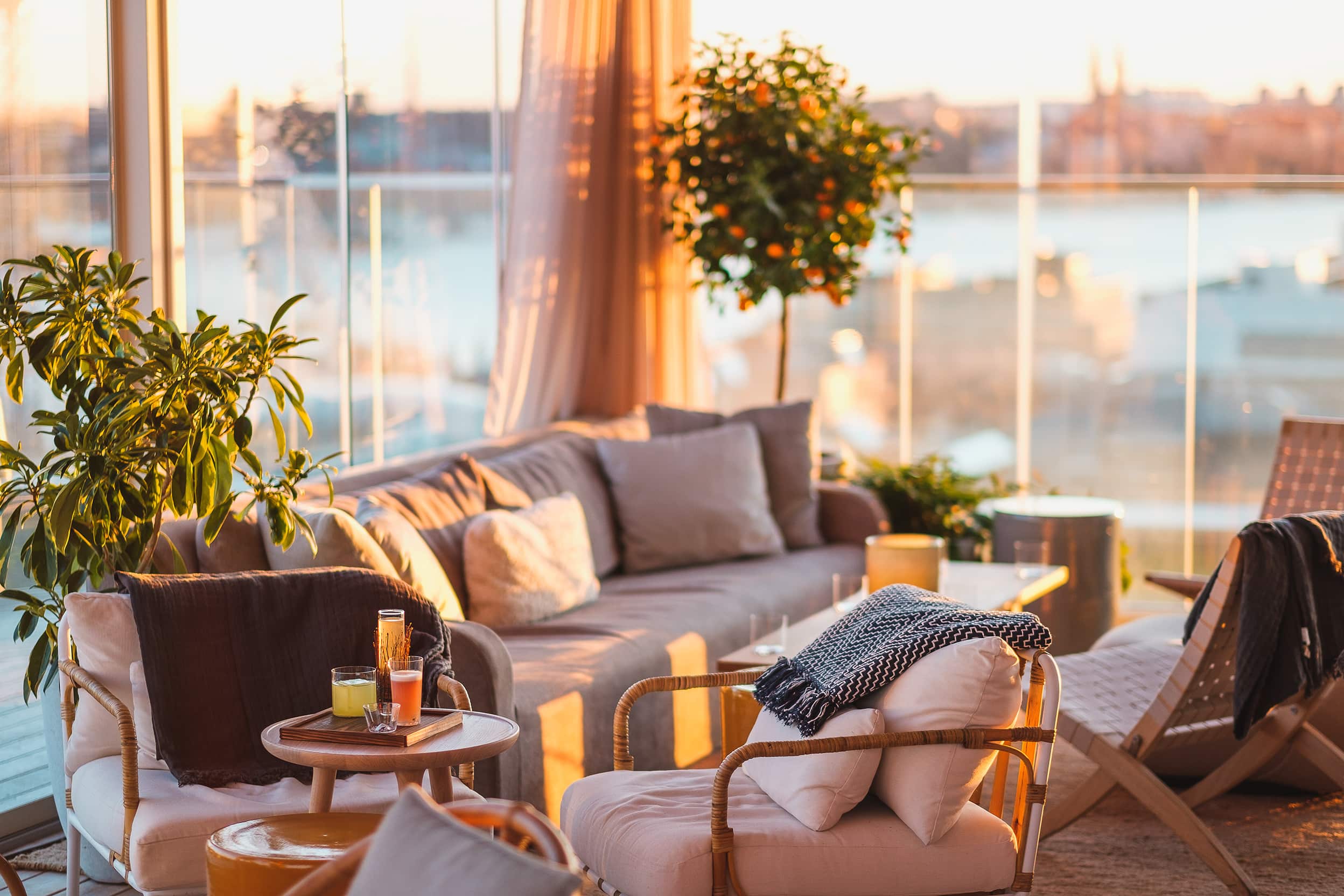 IMA is TAK's private sister bar with its own terrace, and unbeatable views of Stockholm's most spectacular landmarks. Here you will feel secluded from other guests, while still being in the a central location, and being part of Stockholm's energetic pulse.
IMA can be booked for parties between 40-70 people in both summer and winter.
Our event department is helpful in tailoring everything to your needs, from breakfast events and casual meetings to cocktail parties, mingling dinners and wedding receptions.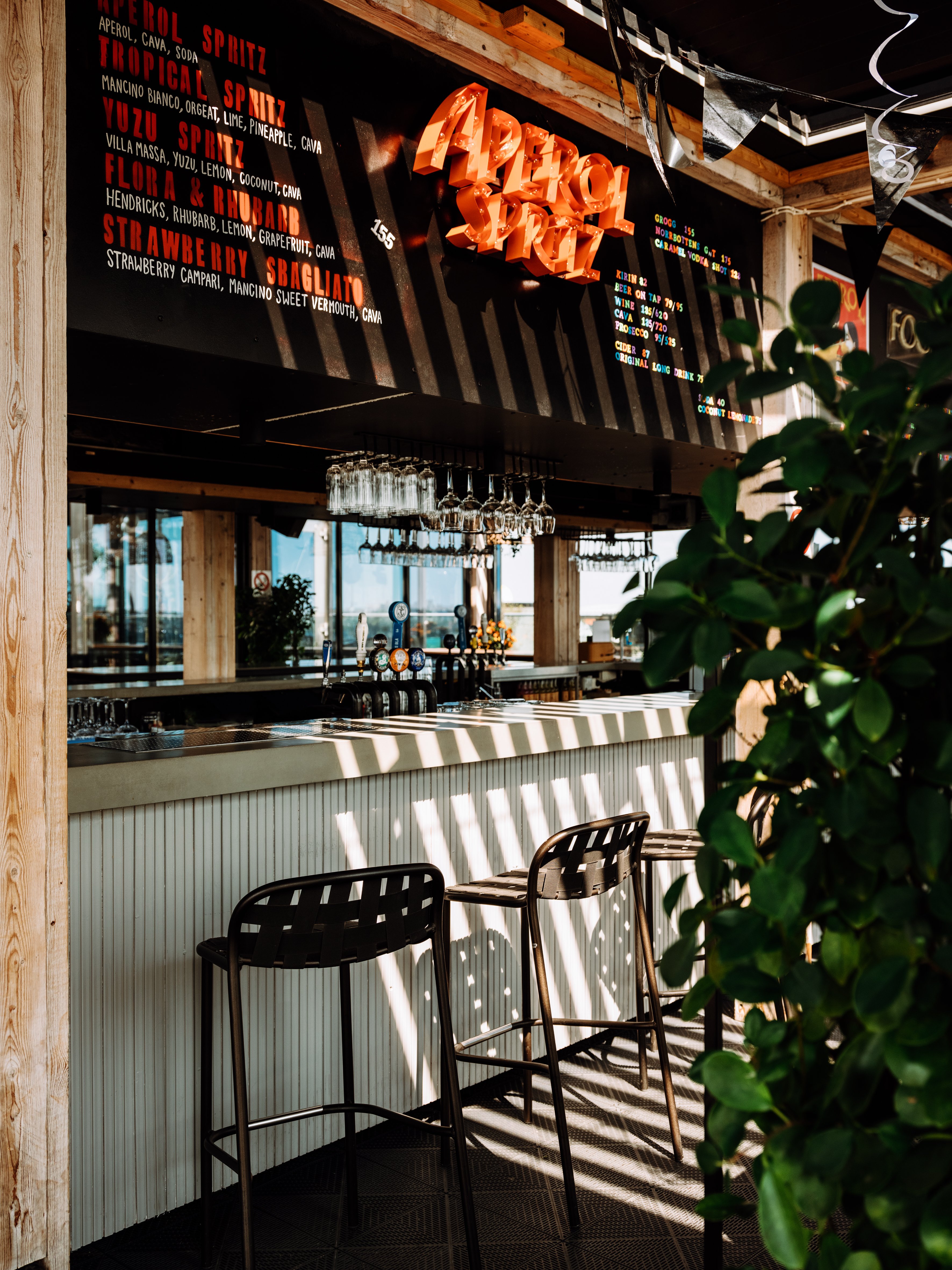 With a panoramic view of Stockholm's inner city, our winter terrace offers magnificent views and its glass walls offer practicality, warmth and cosiness. Get your own private bar and possibility to rent a sound system for music or your own DJ. This venue is perfect for mingling, dinners or parties.
The winter terrace can be booked for private parties from the end of September to the middle of April, during the summer it forms a main part of our roof terrace.
Capacity is 70-150 people depending on the type of event.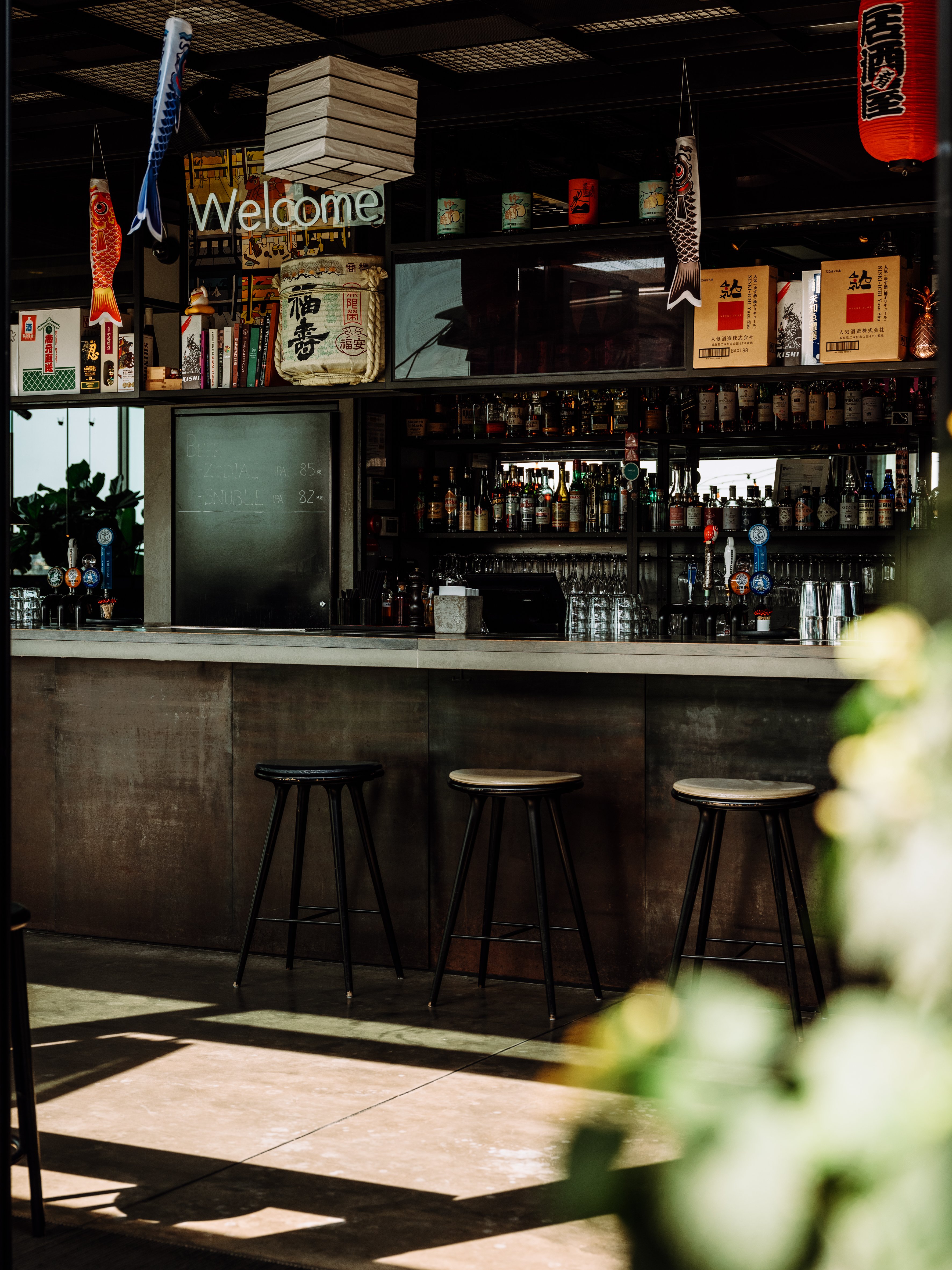 The rooftop bar on the 14th floor offers a magnificent view and a flexible space that is suitable for both mingling and partying. Centrally located in Stockholm and easy to find, Tak Bar is an event space for both during the day and into the evening. With our experienced bartenders mixing the drinks and food from our playful Izakaya, we have all the conditions to deliver you best event.
It is possible to book the entire 14th floor exclusively for your party, every day of the week.
Floor 14 includes bar, terrace and Izakaya. We have the capacity to accommodate up to 500 guests for lunch, dinner or parties.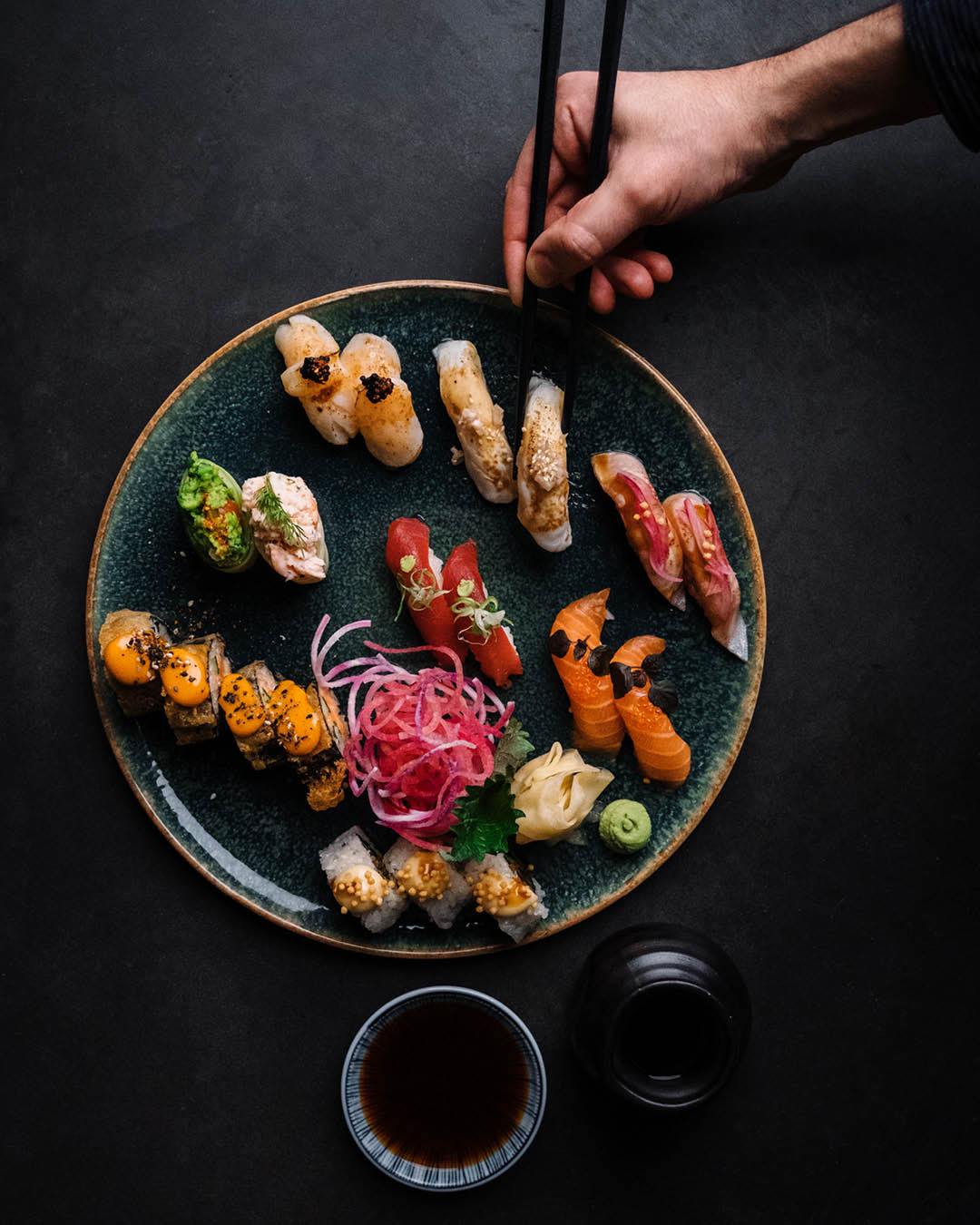 Are you planning an event, but don't feel like cooking? Don't worry, we have catering for both big and small events. We have two fantastic offers to make your party a success.
Offer 1
Are you planning a cocktail party and want to offer your guests some appetisers?
We'll prepare a mixture of our sushi favourites, such as nigiri, sashimi and flavoursome maki rolls. We also have vegetarian options.
Offer 2
For those who want to go all in, we have the deluxe offer, sushi-bonanza! An unforgettable experience for both you and your guests.
Our talented chefs will prepare the food and deliver it to you together with a member of our service team. They will help you set up all the food and stay until the guests arrive.
If you are interested in having our staff stay throughout the event, we can of course offer that as well.
Want to know more? Contact us at info@tak.se.