Modern Scandinavian dishes influenced by Japanese methods and flavors. Complex creations that are easy to enjoy.
We have tre different restaurants under the same roof, each with their own unique expression and style. However, one thing they have in common is that they are all part
of our gastronomic philosophy.
Read more about their different characters below.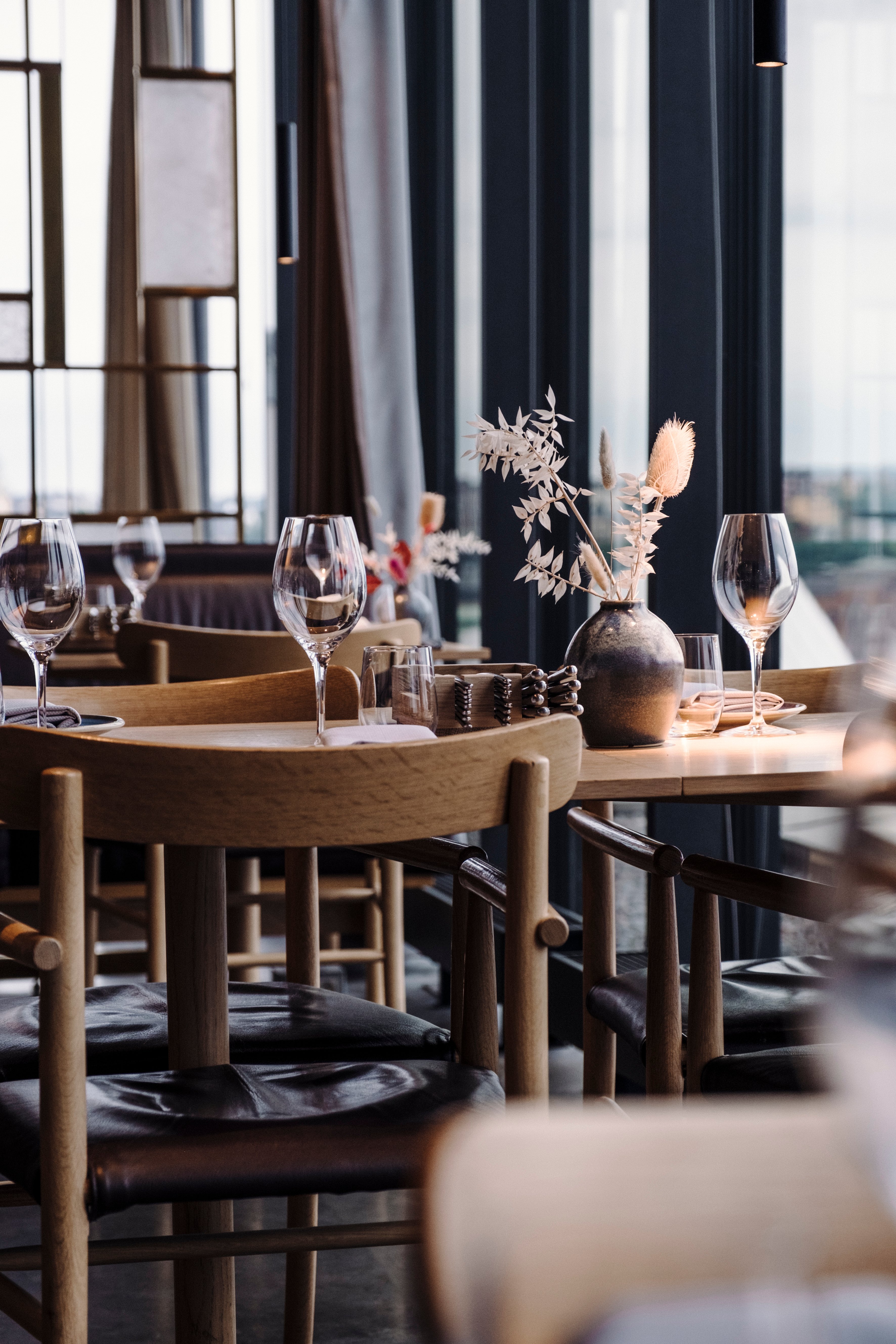 Modern gastronomy, where Nordic ingredients meet Japanese techniques, served in a lively environment. We choose our raw ingredients with precision based on season and quality. Genuine craft is behind every detail, everything from what you taste in the dishes to the ceramic they are served on. TAK restaurant offers a dining experience that combines food, drinks and spectacular views in a warm, welcoming and lively atmosphere.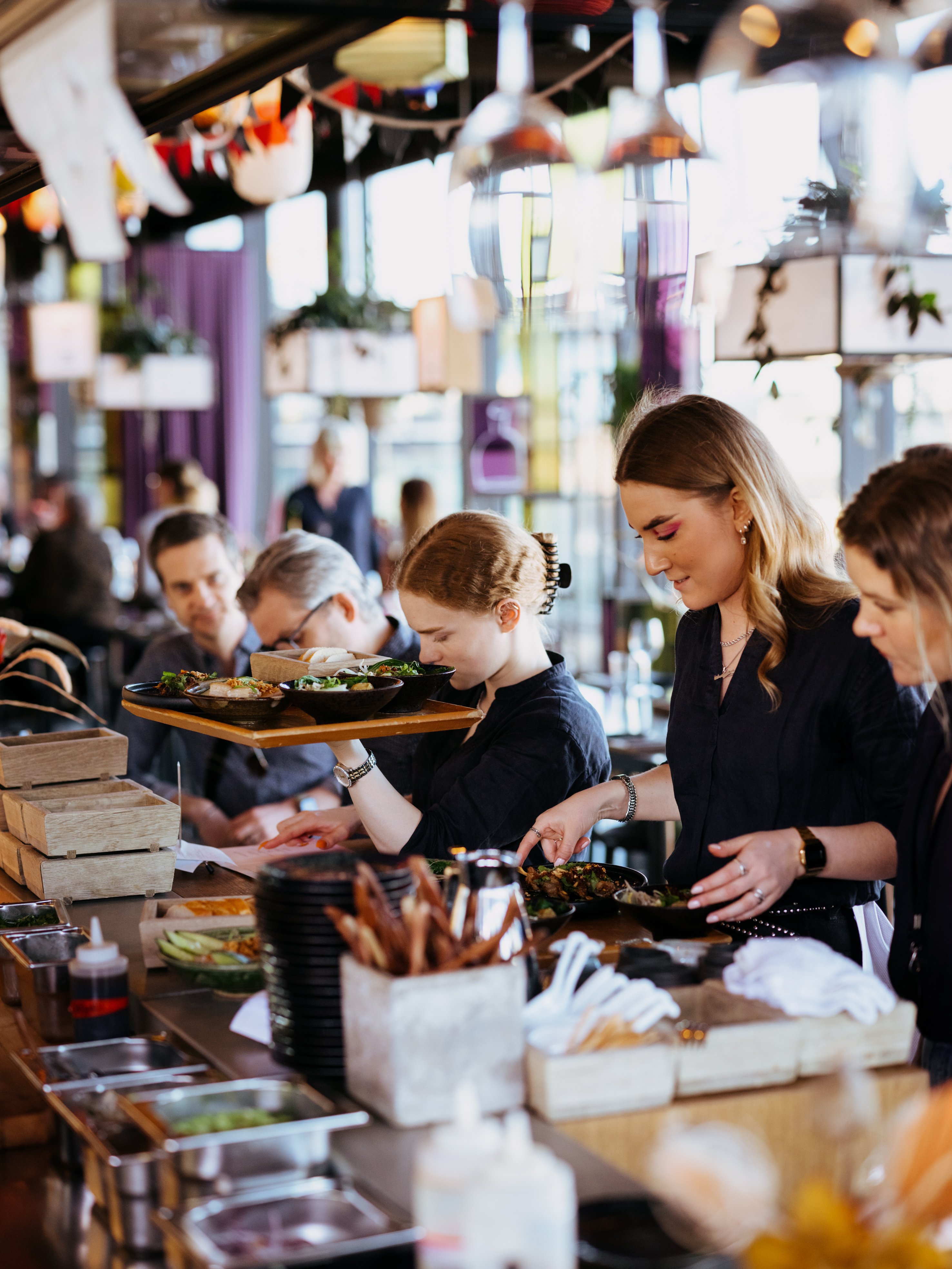 Welcome to our interpretation of the Japanese Izakaya or 'beer hall'. Here you are invited in to a warm and colorful space where the food is shared and the atmosphere attracts casual conversations with an unbeatable view.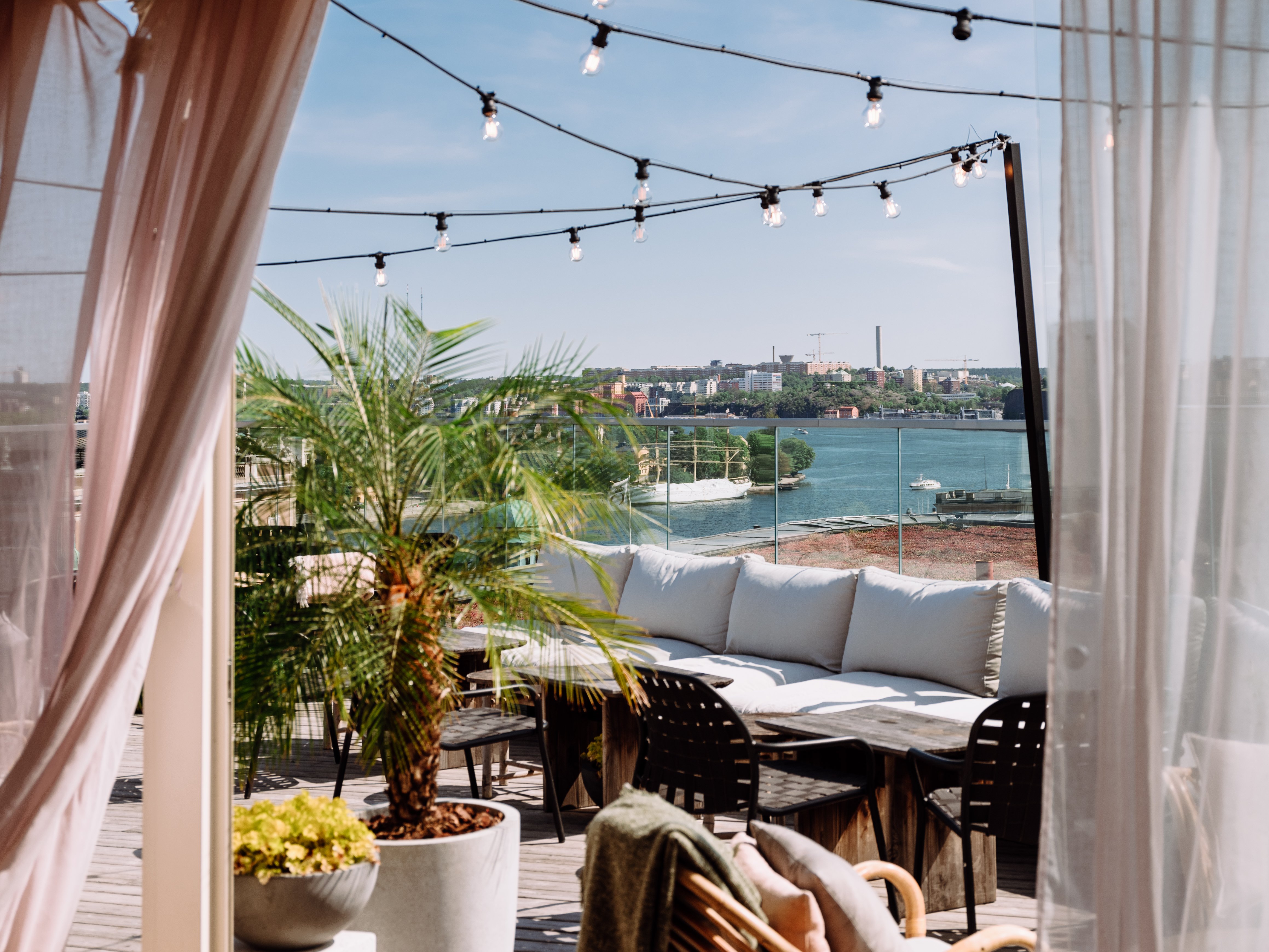 IMA is TAK's sister bar with its own terrace. IMA which is Japanese for 'living room' offers a smaller grazing menu, summer cocktails with a focus on Japanese flavors and a carefully curated drinks list.